The online singing contest, titled " Youth, sing for the motherland", kicked off on campus.
New China celebrates its 70th birthday, showcasing the youth of the new era. Colleges and universities have responded, relay transmission, some classic old songs, local folk songs, some popular elements, the original campus, singing on the Internet the voice of youth praise the motherland.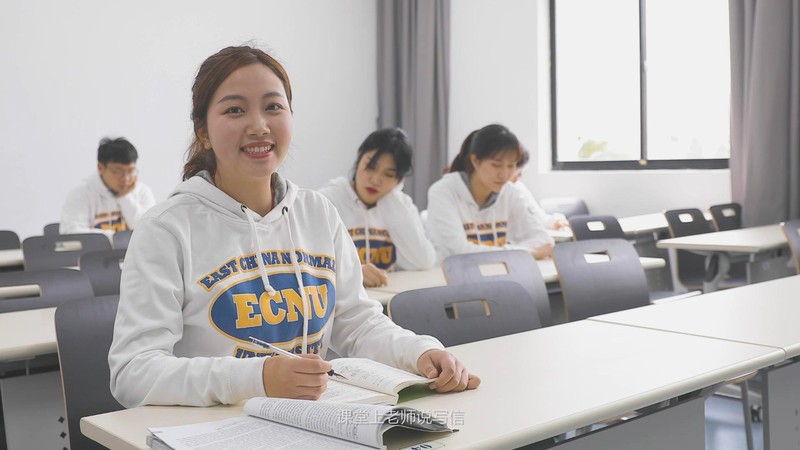 Hua Yafei
After the invitation was sent out, many universities responded positively. East China Normal University chose three songs, I will wait for you in the future, school song of East China Normal University and Building the Chinese Dream Together. Behind the song, there is a story."In class, the teacher said to write a letter to my future self". The girl singing the lyrics in the music video is Hua Yafei, a 2018 graduate student from the department of social work, School of Social Development, East China Normal University.
On the day of the shoot, Hua Yafei always looked at her watch, anxious. After the original shooting, she would go to Shanghai children's hospital internship.People were surprised to hear that I had an internship at a hospital because my major is social work, not clinical medicine.Floret current internship is mainly in the ward to appease the children's emotions, to ensure that the doctor's treatment can be carried out normally.She thinks singing helps her a lot in her work.In the face of the anxious child after illness, in addition to telling stories to laugh, she often hum songs, music's appeal deep in the heart.
Hua Yafei tells a reporter: contemporary youth is full of vigor and vitality. We should learn professional knowledge into practical action, do the unity of knowledge and action, with our youthful strength to serve the society. This is the best blessing for the mother of the motherland.